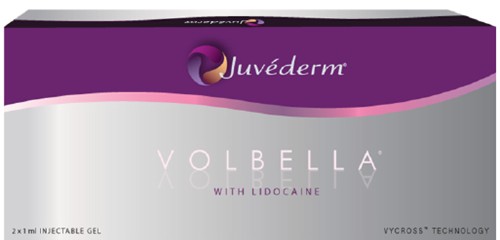 Long Lasting Lips with Volbella XC
Volbella XC is the lastest, FDA approved injectable hyaluronic acid product from Allergan that is specifically designed for the lips.  While a new product in the U.S., Volbella has been used in Europe since 2011.
It's All About the Pout
Volbella XC, is it is a very thin product, which is great for the lines that can appear around the lips, often called "cigarette lines" or perioral rhytids, giving you a smooth, soft look, perfect for the pout. However, what is truly amazing about Volbella, is it uses Vycross technology, which combines low and high molecular weight hyaluronic acid to improve the cross-linking efficiency of hyaluronic acid chains, resulting in a long lasting treatment.  This is the same technology found in Voluma XC.  Volbella XC is safe, effective and lasts up to 12 months.
Volbella XC Patient Satisfaction
A study showed that 98% of people who had Juvéderm® VOLBELLA® with Lidocaine reported that their lip appearance goals had been achieved; with results lasting up to 12 months.
Juvéderm VOLBELLA with Lidocaine is the latest advancement in the Juvéderm range of facial fillers, developed specifically for your lips and mouth area. It is a smooth gel that is injected by your physician, using an ultra-fine needle. It has been specifically developed as a smooth gel to give a soft, natural feel. The gel fills in lip lines and wrinkles while the hyaluronic acid within attracts and retains moisture, so results can last up to a year.
About Elemental Aesthetics Volbella Treatments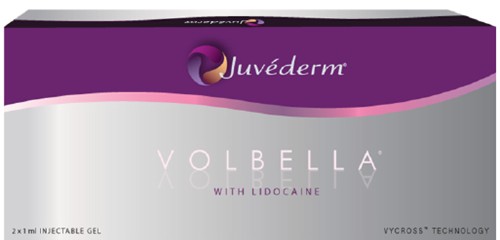 At Elemental Aesthetics, we only inject 100% authentic Volbella XC. We are an Allergan Black Diamond Partner and are part of the Brilliant Distinctions rewards program, providing you with an amazing savings on all treatments with Allergan products, such as Botox, Juvederm and Latisse. All cosmetic injections are performed by Dr. Swanick.  If you are looking for Volbella XC in Tempe, AZ or the Phoenix area contact us for a free consultation. (480) 659-1390